Home / World regions
World Regions Map
World regions are not internationally defined and depends on the sources. To give an appropriate view we will present the definition of the world regions used by the United Nation, the World Bank, the CIA World Factbook.
The United Nations Geoscheme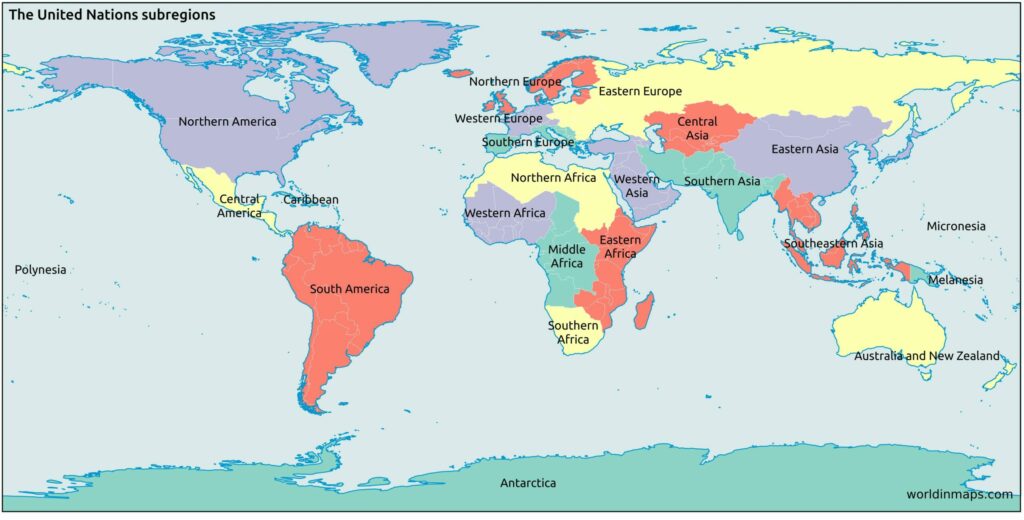 The United Nations Geoscheme is the system used by the United Nations for classifying the countries in regions and subregions. The United Nations Geoscheme was defined by the Standard Country or Area Codes for Statistical Use, commonly referred as the M49 standard, and it was defined by the Statistics Division of the United Nations Secretariat. The grouping of countries is not based on political or other affiliation, but only for statistical convenience.
Following the standard, each country is shown only in one region. The first level of division is based on continental regions. These first level of regions are further subdivided into sub-regions and intermediary regions. The main objective is to have subdivision to obtain greater homogeneity in sizes of population, demographic circumstances and accuracy of demographic statistics.
The divisions are the following:
Africa

Northern Africa
Sub-Saharan Africa

Eastern Africa
Middle Africa
Southern Africa
Western Africa

Americas

Latin America and the Caribbean

Caribbean
Central America
South America

Northern America

Antarctica
Asia

Central Asia
Eastern Asia
South-eastern Asia
southern Asia
Western Asia

Europe

Eastern Europe
Northern Europe
Southern Europe
Western Europe

Oceania

Australia and New Zealand
Melanesia
Micronesia
Polynesia
The World Bank regional classification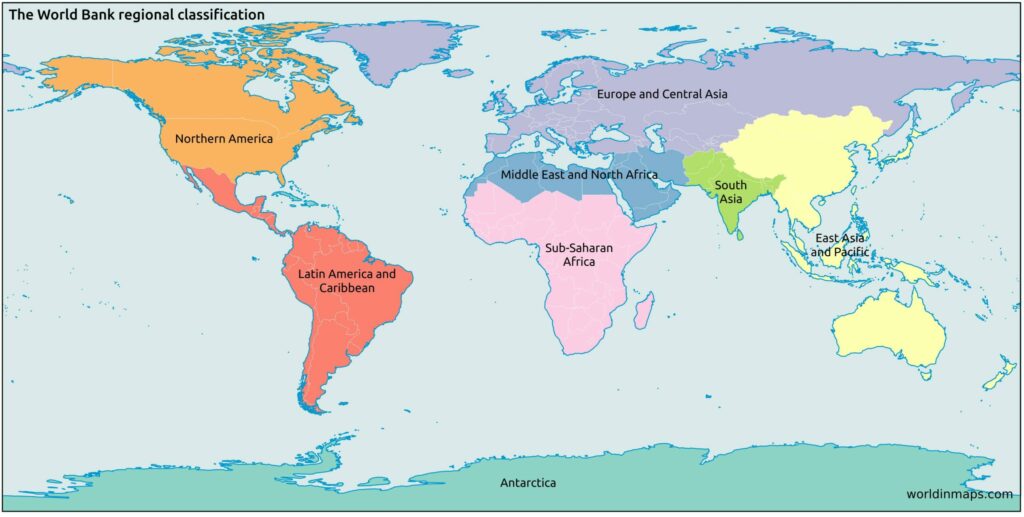 CIA World Factbook Regions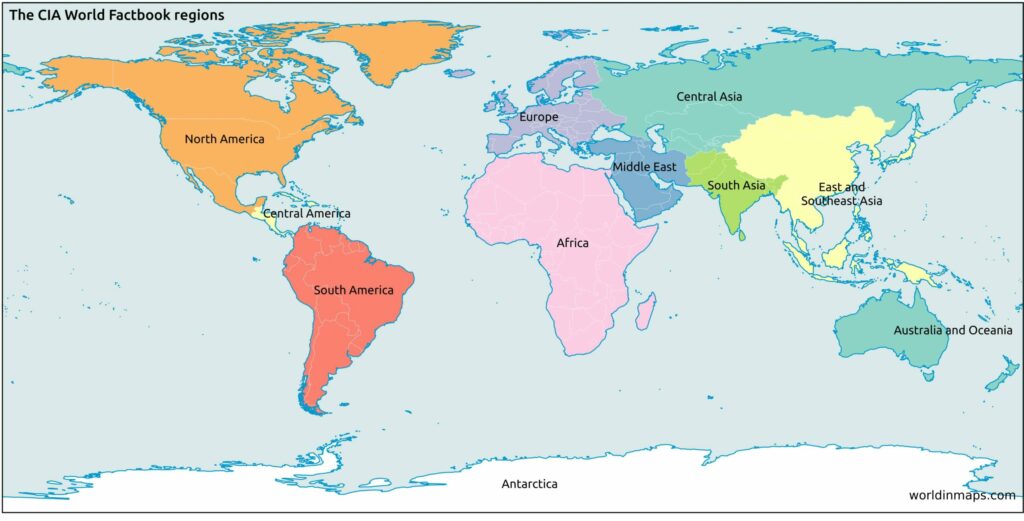 Recommended products
Atlases
Globes