Last update: February, 11 2021
South America
Geography
Political map of South America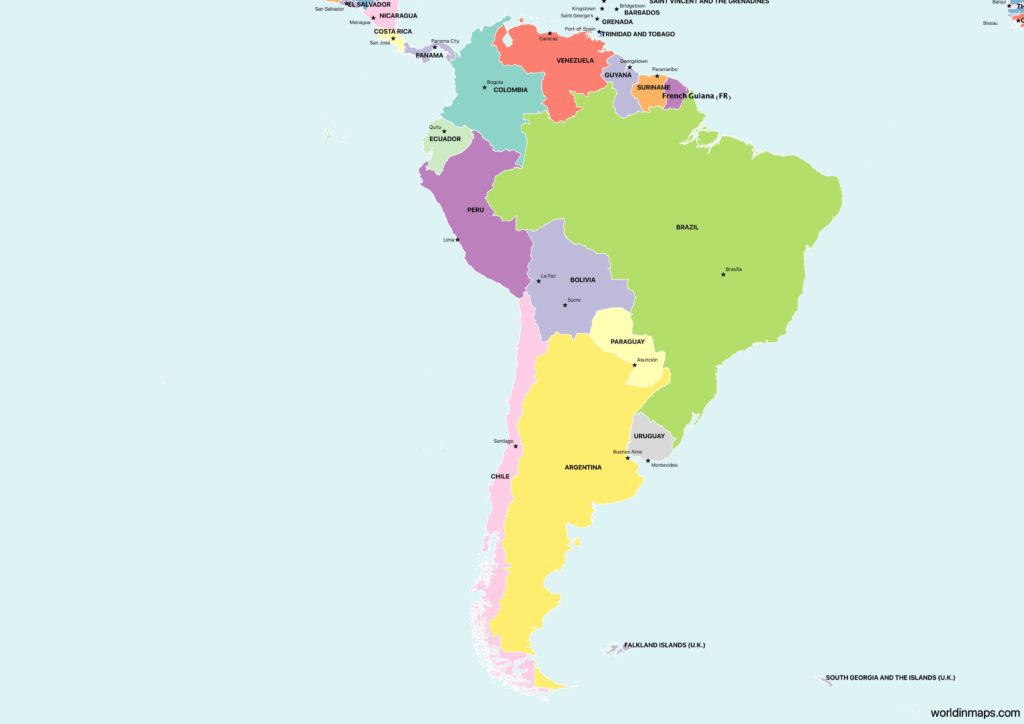 Borders
South America is bordered on the west by the Pacific Ocean, on the north and east by the Atlantic Ocean and finally North America and the Caribbean Sea on the northwest.
The border between South America and North America is at the Darién Mountains watershed.
Area
17,840,000 km2 (6,890,000 sq mi)
Topographic map of South America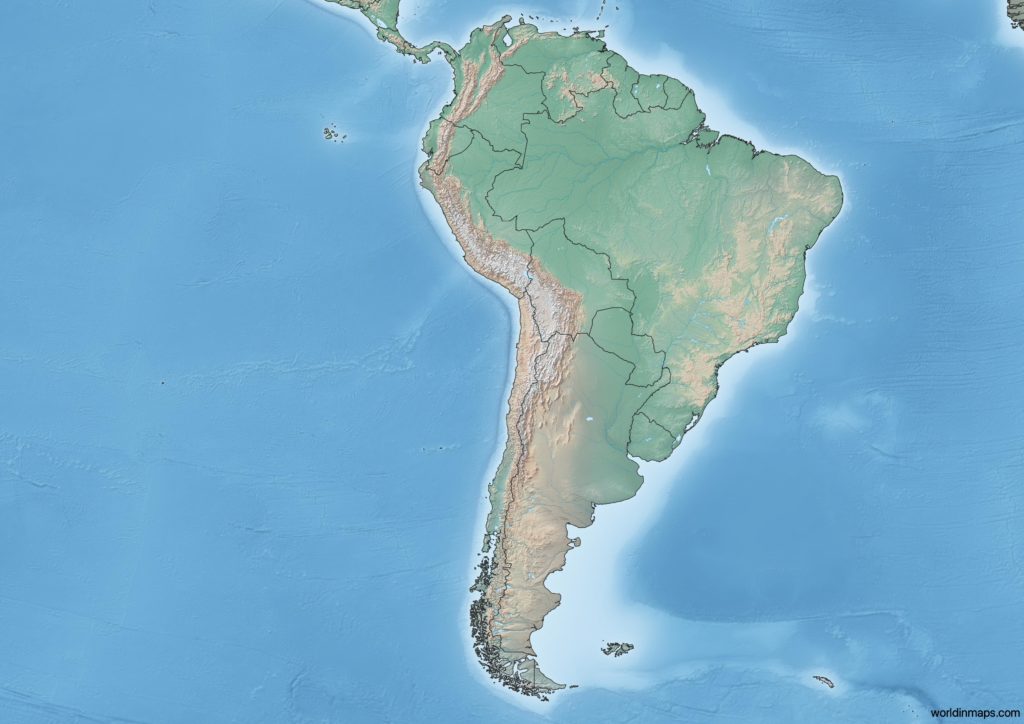 Land cover map of South America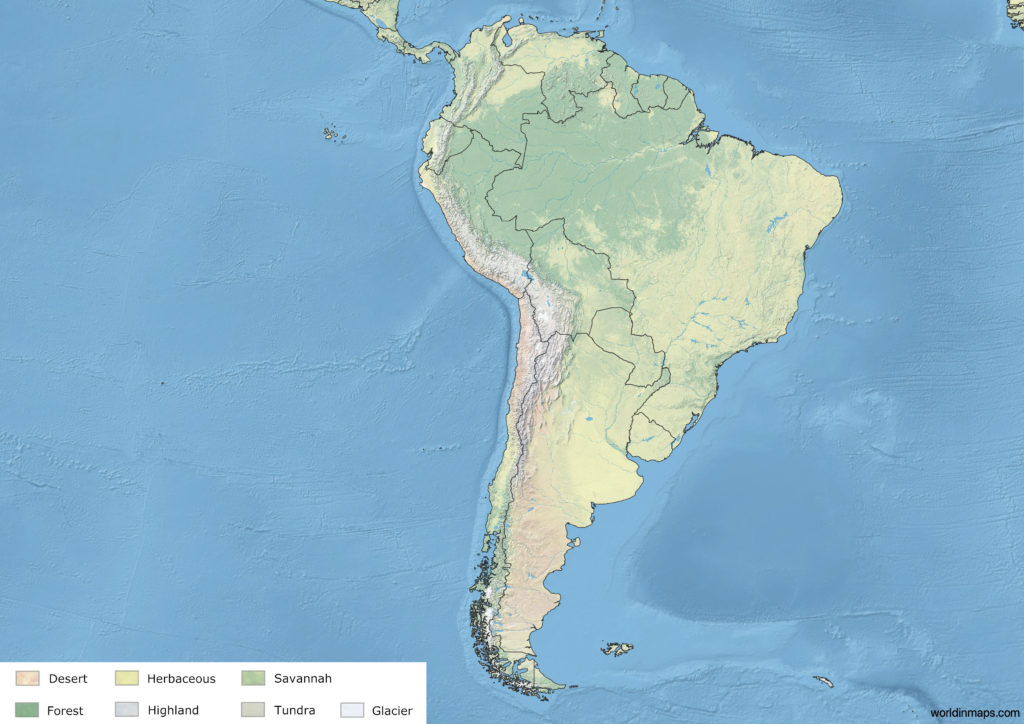 Population
430,759,772 (2020)
21.4/km2 (56.0/sq mi)
Population from 1950 to 2020
Source: United Nations, Department of Economic and Social Affairs, Population Division (2019). World Population Prospects 2019, Online Edition. Rev. 1.
Economy
GDP (PPP) (estimate 2019)
Total: $6.92 trillion
GDP (nominal) (estimate 2019)
Total: $3.64 trillion
Per capita: $8,560
South American countries and capitals
Flag
Country name
Capital
Population
Area
Argentina
Buenos Aires
44,938,712 (2019)
2,780,400 km2
Bolivia
Sucre (legislative and juridical capital)
La paz (administrative capital)
11,469,896 (2020)
1,098,581 km2
Brazil
Brasília
210,147,125 (2019)
8,515,770 km2
Chile
Santiago
17,574,003 (2017)
756,102 km2
Colombia
Bogotá
50,372,424 (2020)
1,138,910 km2
Ecuador
Quito
17,084,358 (2018)
283,561 km2
Guyana
Georgetown
786,391 (2018)
214,969 km2
Paraguay
Asuncion
7,252,672 (2020)
406,752 km2
Peru
Lima
32,824,358 (2020)
1,285,216 km2
Suriname
Paramaribo
575,990 (2018)
163,820 km2
Urugay
Montevideo
3,518,552 (2019)
176,215 km2
Venezuela
Caracas
28,887,118 (2018)
912,050 km2