Last update: February, 9 2021
Oceania
Geography
Political map of Oceania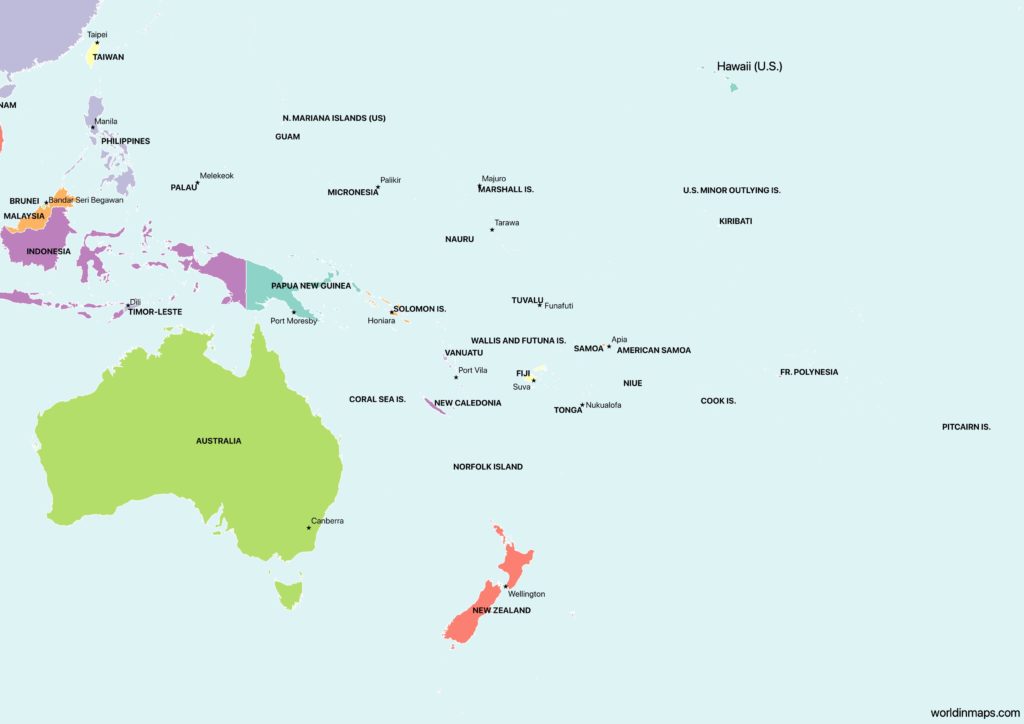 Borders
The Oceanian continent is made up of thousands of islands throughout the Central South Pacific Ocean.
Oceania extends from New Guinea in the west, the Bonin Islands in the northwest, the Hawaiian Islands in the northeast, Rapa Nui and Sala y Gómez Island in the east and Macquarie Island in the south.
Oceania comprised traditionally four regions: Autralasia (Australia and New Zealand), Melanesia, Micronesia and Polynesia.
Area
8,525,989 km2 (3,291,903 sq mi)
Topographic map of Oceania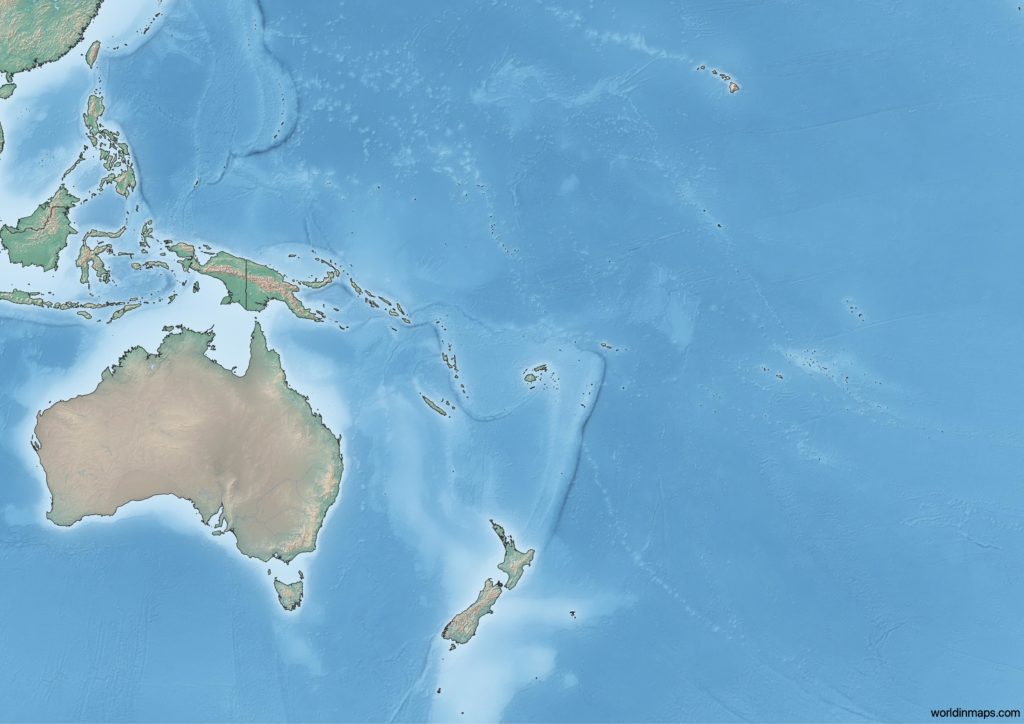 Land cover map of Oceania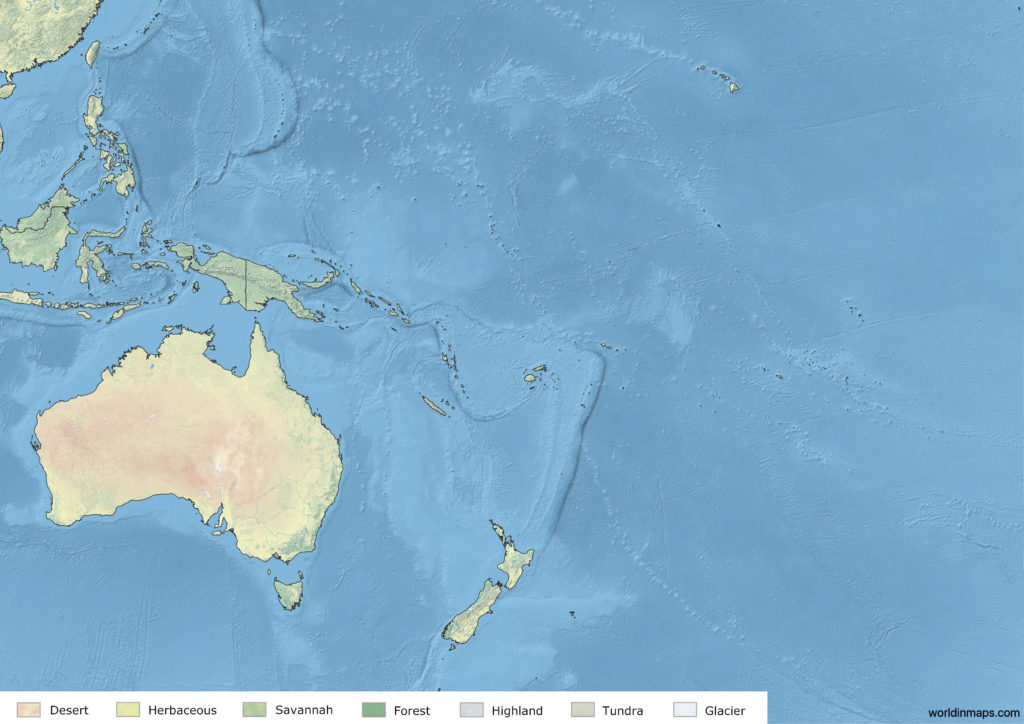 Population
42,677,809 (2020)
4.19/km2 (10.9/sq mi)
Population from 1950 to 2020
Source: United Nations, Department of Economic and Social Affairs, Population Division (2019). World Population Prospects 2019, Online Edition. Rev. 1.
Economy
GDP (PPP)
Total: N.A.
GDP (nominal)
Total (2018): $1.630 trillion
Per capita (2017): $41,037
Oceania countries and capitals
| Flag | Country name | Capital | Population | Area |
| --- | --- | --- | --- | --- |
| | Australia | Canberra | 25,733,200 (2020) | 7,741,220 km2 |
| | Fiji | Suva | 926,276 (2018) | 18,274 km2 |
| | Kiribati | Tarawa | 122,330 (2020) | 811 km2 |
| | Marshall Islands | Majuro | 58,413 (2018) | 181 km2 |
| | Micronesia | Palikir | 104,468 (2019) | 702 km2 |
| | Nauru | no official capital (government offices in the Yaren District) | 10,670 (2018) | 21 km2 |
| | New Zealand | Wellington | 5,007,610 (2020) | 268,838 km2 |
| | Palau | Ngerulmud | 17,907 (2018) | 459 km2 |
| | Papua New Guinea | Port Moresby | 8,935,000 (2020) | 462,840 km2 |
| | Samoa | Apia | 195,843 (2016) | 2,831 km2 |
| | Solomon Islands | Honiara | 652,857 (2018) | 28,896 km2 |
| | Tonga | Nuku'alofa | 100,651 (2016) | 747 km2 |
| | Tuvalu | Funafuti | 10,200 (2018) | 26 km2 |
| | Vanuatu | Port-Vila | 304,500 (2018) | 12,189 km2 |