The Niger river
Location
Countries
Benin
Guinea
Mali
Niger
Nigeria
Sierra Leone
Cities
Bamako
Lokoja
Niamey
Onitsha
Timbuktu
Physical characteristics
Sources
Location
Loma Mountains (Sierra Leone)
Elevation
490 m
(1,608 ft)
Mouth – Atlantic Ocean
Location
Gulf of Guinea (Nigeria)
Elevation
0 m (0 ft)
Length
4,184 km
(2,600 mi)
Basin size
2,262,000 km²
(873,363 sq mi)
Discharge
Niger Delta
Average
5,589 m³/s
(197,400 cu ft/s)
Minimum
500 m³/s (18,000 cu ft/s)
Maximum
27,600 m³/s (970,000 cu ft/s)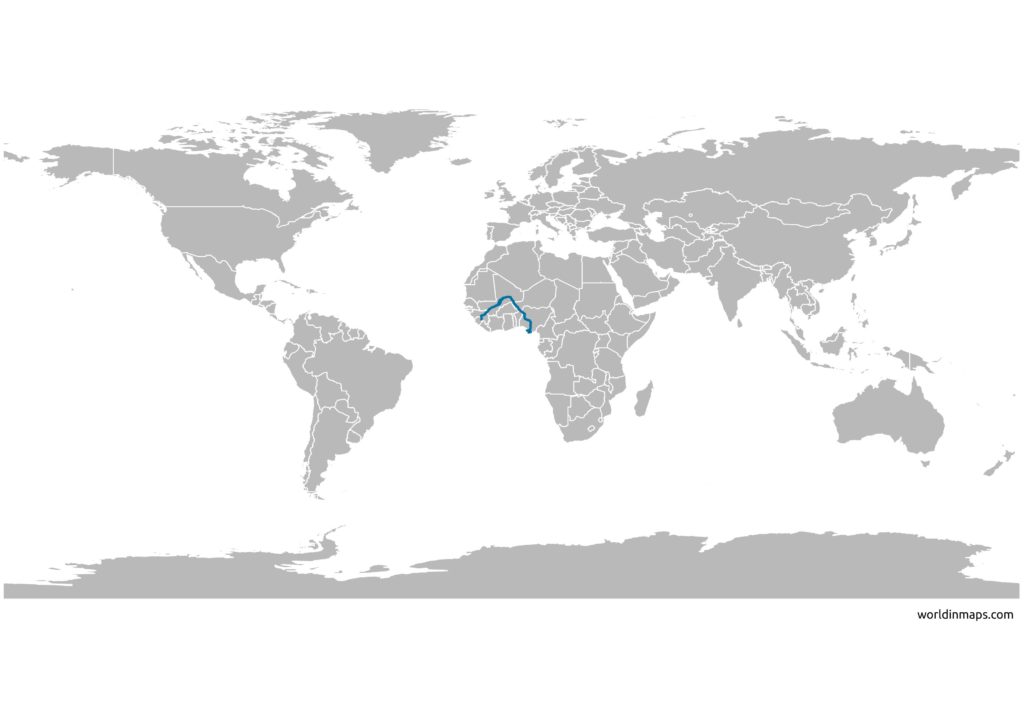 The niger River (le fleuve Niger in French and Djoliba in Mandingo) is a Major river of West Africa. The river is 4,184 km (2,600 mi) in length and it is the third-longest river in Africa, after the Nile and the Congo River.

It takes its source between Sierra Leone and Guinea at an altitude of around 800 m in the Loma Mountains to, after a large loop on the borders of the Sahara, flow into the Atlantic Ocean, in Nigeria. Its course crosses the borders of six states (Sierra Leone, Guinea, Mali, Niger, Benin and Nigeria), two of which take their names directly from the river (Niger and Nigeria).
The Niger River map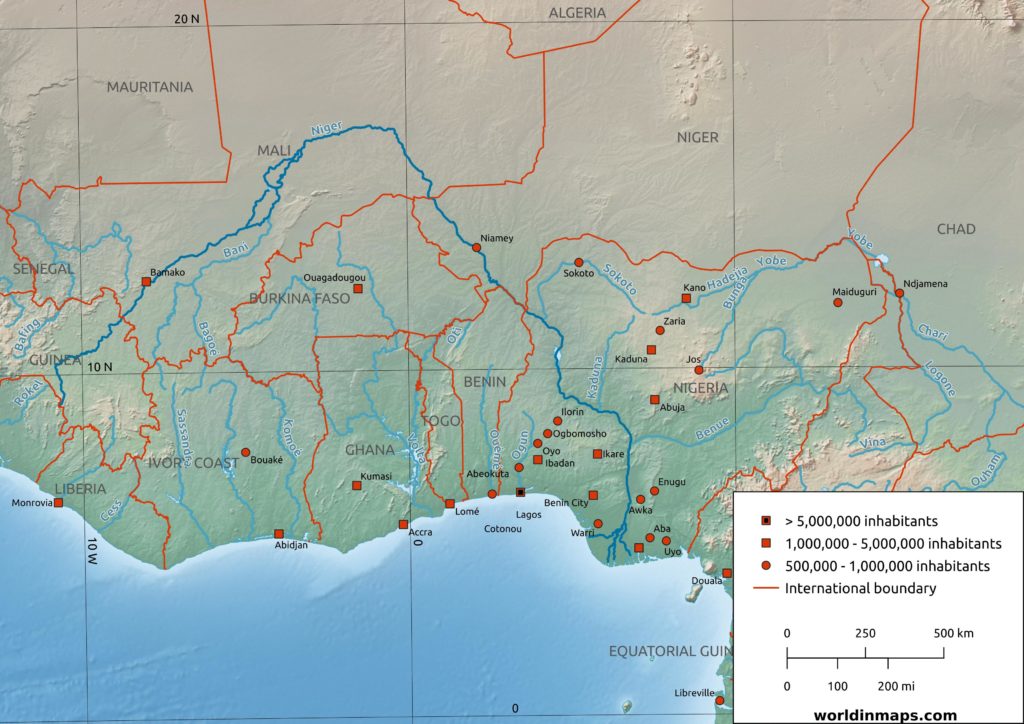 The Niger Delta
The Niger Delta is a very densely populated region with around 31 million people. It is sometimes called the Oil Rivers because it was before a major region of palm oil production. Today the Delta is known to be a petroleum rich region.
Source