The Orange river
Location
Countries
Lesotho
South Africa
Namibia

Cities
Upington
Physical characteristics
Source
Location
Drakensberg (Lesotho)
Elevation
3,300 m
(10,927 ft)
Mouth – Atlantic Ocean
Location
Alexander Bay (Namibia / South Africa)
Elevation
0 m (0 ft)
Length
2,300 km (1,430 mi)
Basin size
896,368 km2 (346,090 sq mi)
Discharge
Average
365 m³/s
(12,900 cu ft/s)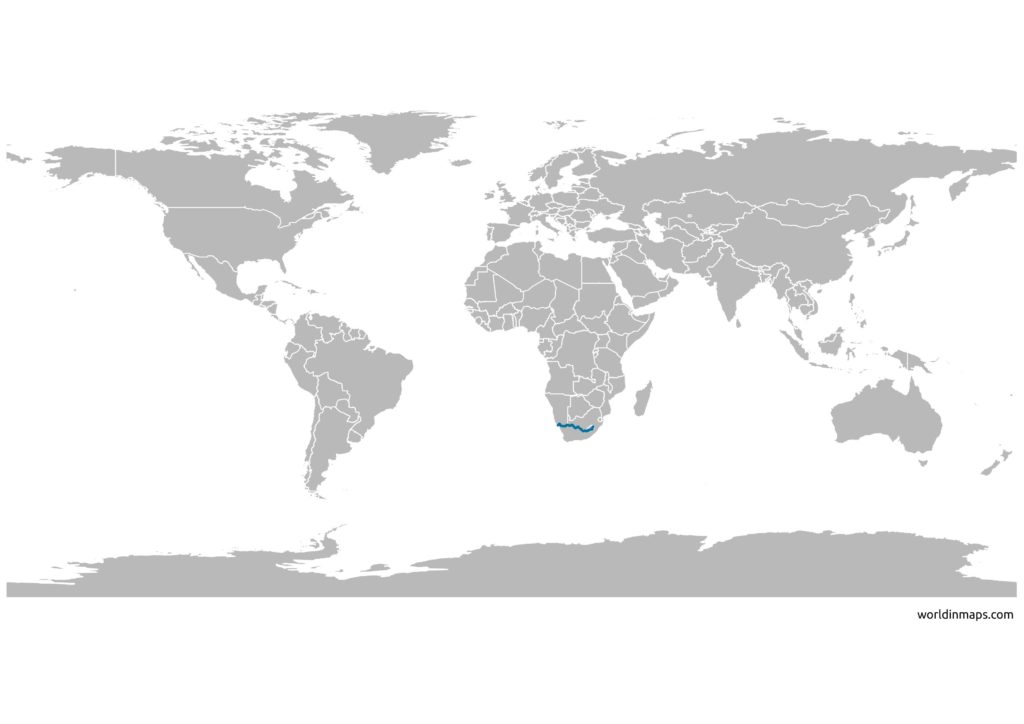 The Orange river is 2,300 km (1,430 mi) in length and it is the longest river in South Africa. It is also a major river of Africa. The source of the river is located in the Drakensberg mountain in Lesotho and the river flow westwards through South Africa to the Atlantic Ocean.

The river is part of the international borders separating South Africa from Namibia, and South Africa from Lesotho, as well as several provincial borders in South Africa

With the exception of Upington, it does not cross any major city. However the River plays an important role in the South African economy as it provides water for irrigation, as well as hydroelectric power.
The Orange River map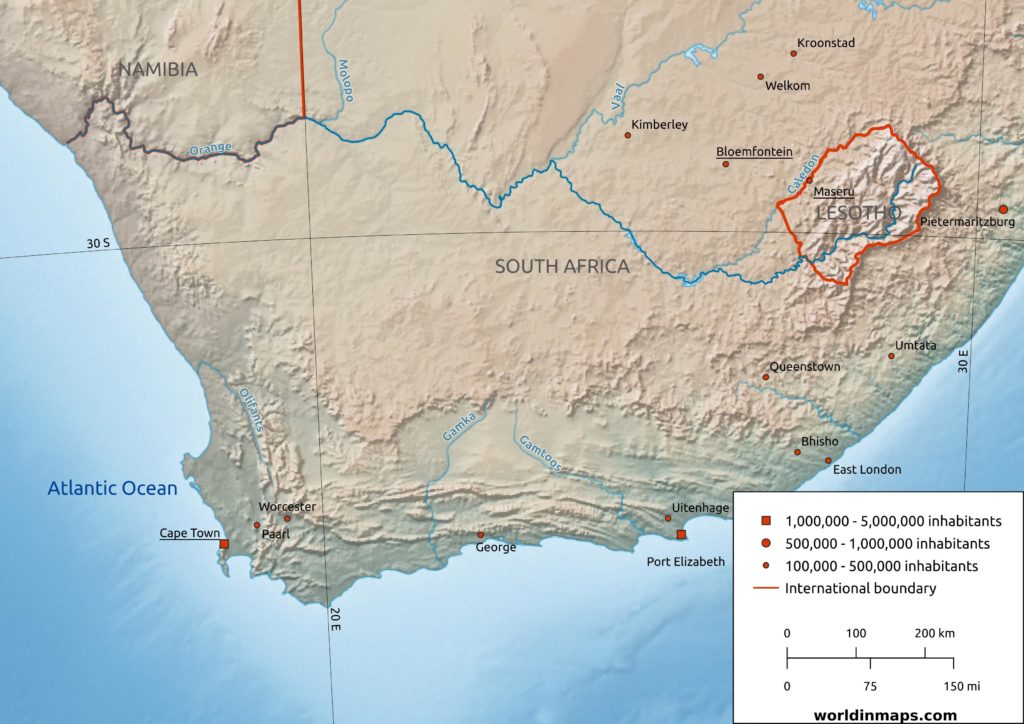 Source
Lange, Glenn-Marie & Mungatana, Eric & Hassan, Rashid. (2007). Water accounting for the Orange River Basin: An economic perspective on managing a transboundary resource. Ecological Economics. 61. 660-670. 10.1016/j.ecolecon.2006.07.032.