Geology | Home / Volcanoes world map
Volcanoes world map
---
A volcano is a geological structure that results from the rise of magma and then from the eruption of materials (gas and lava) from this magma, on the surface of the earth's crust (or another planet). It can be aerial or underwater. Because it is linked with a rise of magma most of them are directly linked with tectonic plates and this explain the localisation of volcanoes on the world map.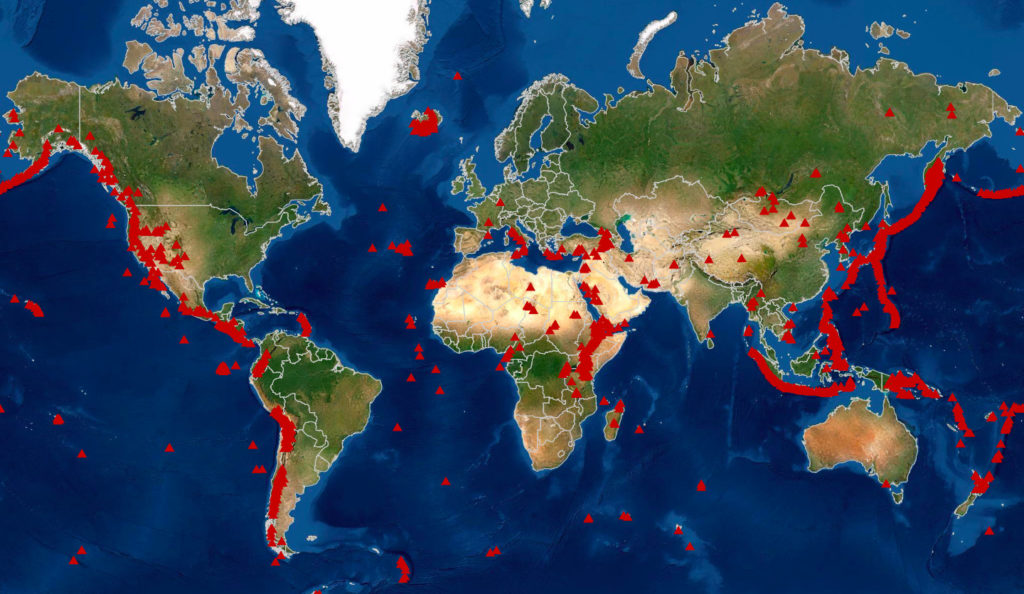 Geological interactive world map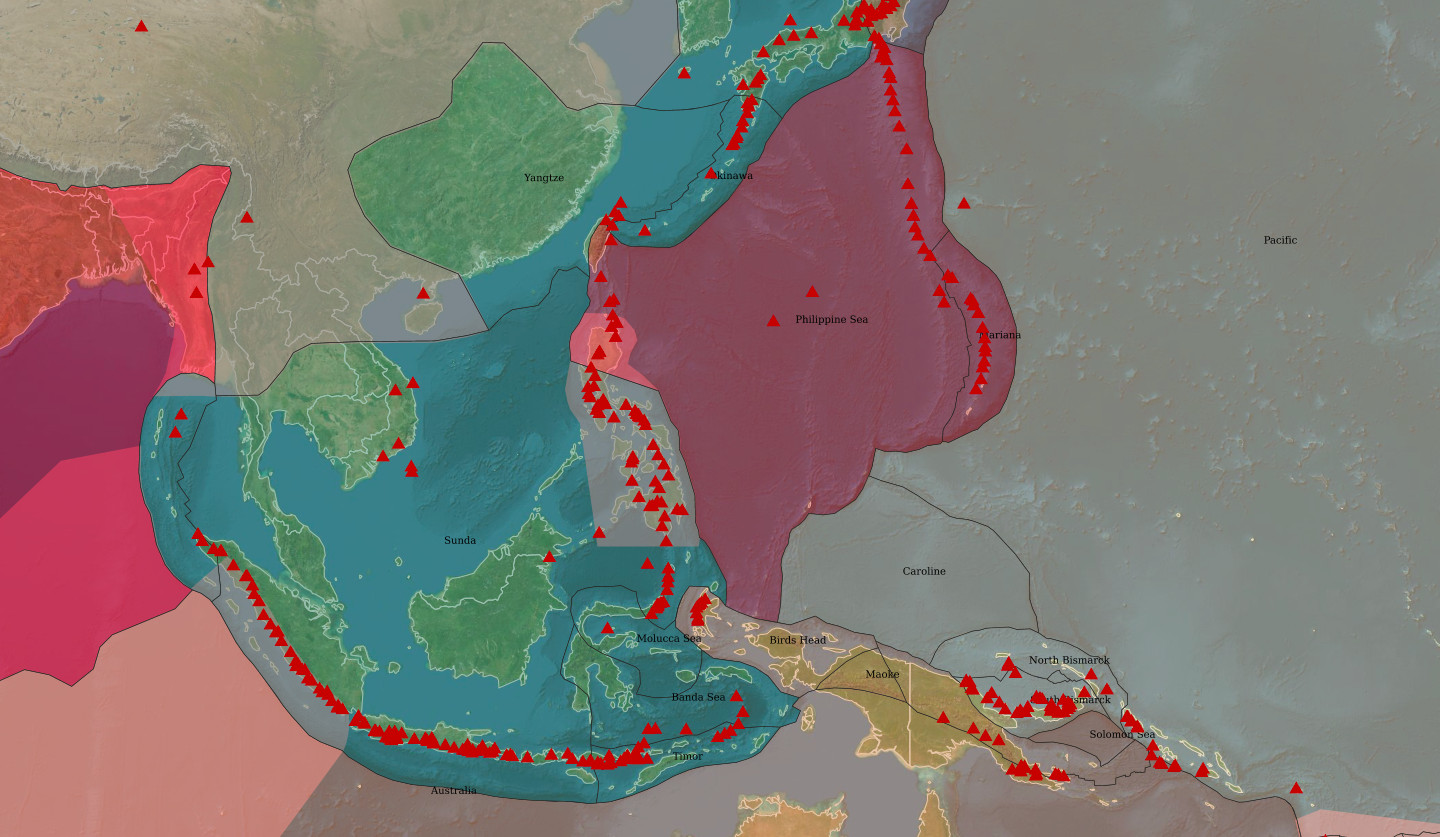 Discover and interact with all the volcanoes, tectonic plates and their boundaries with our interactive world map or explore our guide for the map explorer.
Table of contents
Structure of volcanoes
Type of volcanoes
Tectonic plates and volcanoes world map
Divergent plate boundaries
Convergent plate boundaries
Hot spot
The Pacific Ring of Fire
Top 10 biggest volcanoes in the world by height
Recommended books