Saint Vincent and the Grenadines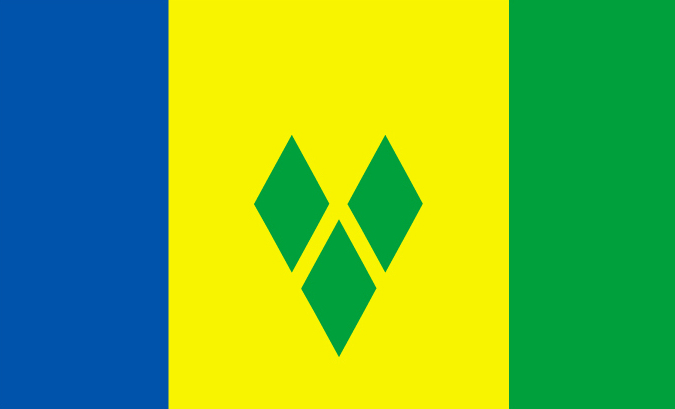 Government
Name
Saint Vincent and the Grenadines
Government type
parliamentary democracy under a constitutional monarchy (a Commonwealth realm)
Capital
Kingstown (16,500 (2014))
Currency
East Caribbean dollar (XCD)
Organization
Member State
Commonwealth of Nations
People
Population (2020)
110,947 (179th)
Density of population
307 P/km2 (39th)
Nationality
Saint Vincentian or Vincentian
Official languages
English
Ethnic groups (2012)
African descent
71.2%
mixed
23%
indigenous
3%
East Indian / Indian
1.1%
European
1.5%
other
0.2%
Religions (2012)
Protestant
75%
Pentecostal
27.6%
Anglican
13.9%
Seventh Day Adventist
11.6%
Baptist
8.9%
Methodist
8.7%
Evangelical
3.8%
Salvation Army
0.3%
Presbyterian / Congregational
0.3%
Roman Catholic
6.3%
Rastafarian
1.1%
Jehovah's Witness
0.8%
other
4.7%
none
7.5%
unspecified
4.7%
Life expectancy (2020)
Male
74.1 years
Female
78.3 years
Total population
76.2 years (101st)
Homicides
Total (2016)
36.5 per 100,000 people (7th)
Geography
Land area
389 km2
water area
0 km2
total area
389 km2 (205th)
Lowest point
Caribbean Sea
0 m
Highest point
La Soufriere
1,234 m
Land use (2011)
Agricultural land
25.6%
Arable land
12.8%
Permanent crops
7.7%
Permanent pasture
5.1%
Forest
68.7%
Other
5.7%
Urbanization
Urban population (2020)
53%
Rate of urbanization
1.03% annual rate of change (2015 – 2020)
Economy
Labor force (2007)
57,520 (188th)
Labor force by occupation (1980)
Agriculture
26%
Industry
17%
Services
57%
Unemployment rate (2008)
18.8% (182nd)
GDP (PPP) (estimate 2019)
Total
$1.373 billion
Per capita
$12,431
GDP (nominal) (estimate 2019)
Total
$864 million
Per capita
$7,827
GDP by sector (estimate 2017)
Agriculture
7.1%
Industry
17.4%
Services
75.5%
Exports (2017)
$48.6 million (203rd)
Exports partners (2017)
Jordan
40.7%
France
12.5%
Barbados
7%
St. Lucia
6.8%
Antigua and Barbuda
5.7%
US
5.5%
Trinidad and Tobago
4.7
Imports (2017)
$295.9 million (205th)
Imports partners (2017)
US
36.8%
Trinidad and Tobago
19.1%
UK
7%
China
5.8%
Saint Vincent and the Grenadines on the world map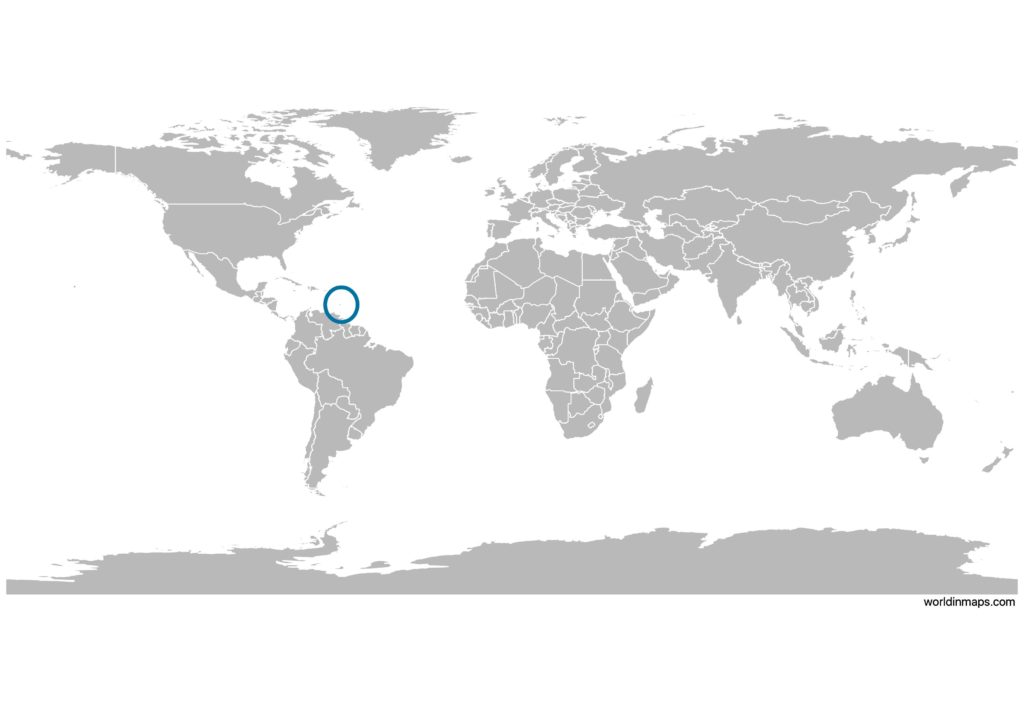 Demography
Population pyramid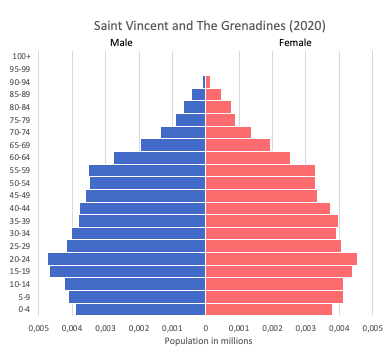 Age structure data
Estimate for 2020:
0-14 years: 20.15% (male 10,309/female 10,121)
15-24 years: 14.83% (male 7,582/female 7,451)
25-54 years: 42.63% (male 22,395/female 20,824)
55-64 years: 11.68% (male 6,136/female 5,703)
65 years and over: 10.72% (male 5,167/female 5,702)
Remark: the age structure of a population affects a nation's key socioeconomic issues. Countries with young populations (high percentage under age 15) need to invest more in schools, while countries with older populations (high percentage ages 65 and over) need to invest more in the health sector. The age structure can also be used to help predict potential political issues. For example, the rapid growth of a young adult population unable to find employment can lead to unrest.
Population from 1950 to 2020
Source: United Nations, Department of Economic and Social Affairs, Population Division (2019). World Population Prospects 2019, Online Edition. Rev. 1.

Evolution of the life expectancy from 1960 to 2018
Source: World Development Indicators, The World Bank
Economy
Agriculture:
bananas, coconuts, sweet potatoes, spices, small numbers of cattle, sheep, pigs, goats, fish
Industries:
tourism, food processing, cement, furniture, clothing, starch
Exports – commodities:
bananas, eddoes and dasheen (taro), arrowroot starch, tennis racquets
Imports – commodities:
foodstuffs, machinery and equipment, chemicals and fertilizers, minerals and fuels
Time zone and current time in Saint Vincent and the Grenadines
Go to our interactive map to get the current time in Saint Vincent and the Grenadines
Related articles
In the middle of the Caribbean Sea, in the Antilles, Saint Vincent and the Grenadines is the idea we have of a little paradise on earth! Between fine sandy beaches, transparent waters, navigation at sea, diving in coral reefs and hiking in the middle of volcanic landscapes, this destination is a real treat for travelers […]

---
Sources: