United States (US)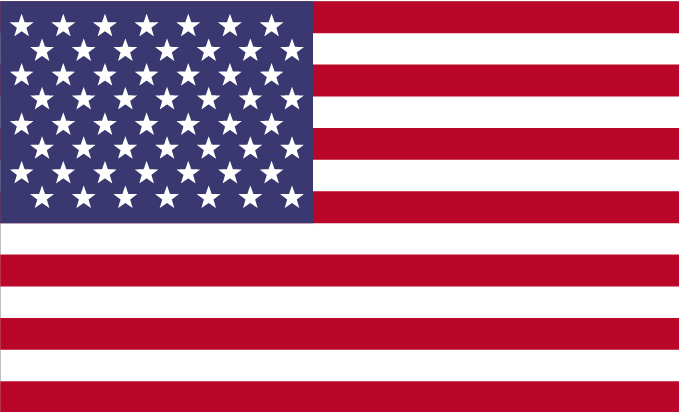 Government
Name
United States of America
Government type
constitutional federal republic
Capital
Washington, D.C. (705,749 (2019))
Currency
United States dollar (USD)
Organization
Observer State
South Asian Association for Regional Cooperation (SAARC)
People
Population (2020)
331,002,647 (3rd)
Density of population
87 P/km2 (146th)
Nationality
American
Official languages
no official national language, but English has acquired official status in 32 of the 50 states
Ethnic groups (2010)
white
72.4%
black
12.6%
Asian
4.8%
Amerindian and Alaska native
0.9%
native Hawaiian and other Pacific islander
0.2%
other
6.2%
Multiracial
2.9%
There is no separate listing for Hispanic, but 16.3% of the total US population is estimated to be Hispanic.
Religions (2014)
Protestant
46.5%
Roman Catholic
20.8%
Jewish
1.9%
Mormon
1.6%
other Christian
0.9%
Muslim
0.9%
Jehovah's Witness
0.8%
Buddhist
0.7%
Hindu
0.7%
other
1.8%
unaffiliated
22.8%
don't know / refused
0.6%
Life expectancy (2020)
Male
78 years
Female
82.5 years
Total population
80.3 years (45th)
Homicides
Total (2018)
5.0 per 100,000 people (64th)
Geography
Land area
9,147,593 km2
water area
685,924 km2
total area
9,833,517 km2 (4th)
note: includes no overseas territories
Mean elevation
760 m
Lowest point
Death Valley (lowest point in North America)
-86 m
Highest point
Denali (Mount McKinley) (highest point in North America)
6,190 m
note: the peak of the Mauna Kea volcano (4,207 m above sea level) on the island of Hawaii rises about 10,200 m above the Pacific Ocean floor. It is the world's tallest mountain. It is higher than the Mount Everest (8,850 m), which is the tallest mountain above sea level.
Land use (2011)
Agricultural land
44.5%
Arable land
16.8%
Permanent crops
0.3%
Permanent pasture
27.4%
Forest
33.3%
Other
22.2%
Urbanization
Urban population (2020)
82.7%
Rate of urbanization
0.95% annual rate of change (2015 – 2020)
Economy
Labor force (2017)
160.4 million (3rd)
Labor force by occupation (2009)
Agriculture
0.7%
Industry
20.3%
Services
79%
Unemployment rate (2017)
4.4% (62nd)
GDP (PPP) (estimate 2020)
Total
$22.321 trillion (2nd)
Per capita
$67,426 (11th)
GDP (nominal) (estimate 2020)
Total
$22.321 trillion (1st)
Per capita
$67,426 (7th)
GDP by sector (estimate 2017)
Agriculture
0.9%
Industry
19.1%
Services
80%
Exports (2017)
$1.553 trillion (2nd)
Exports partners (2017)
Canada
18.3%
Mexico
15.7%
China
8.4%
Japan
4.4%
Imports (2017)
$2.361 trillion (1st)
Imports partners (2017)
China
21.6%
Mexico
13.4%
Canada
12.8%
Japan
5.8%
Germany
5%
United States (US) on the world map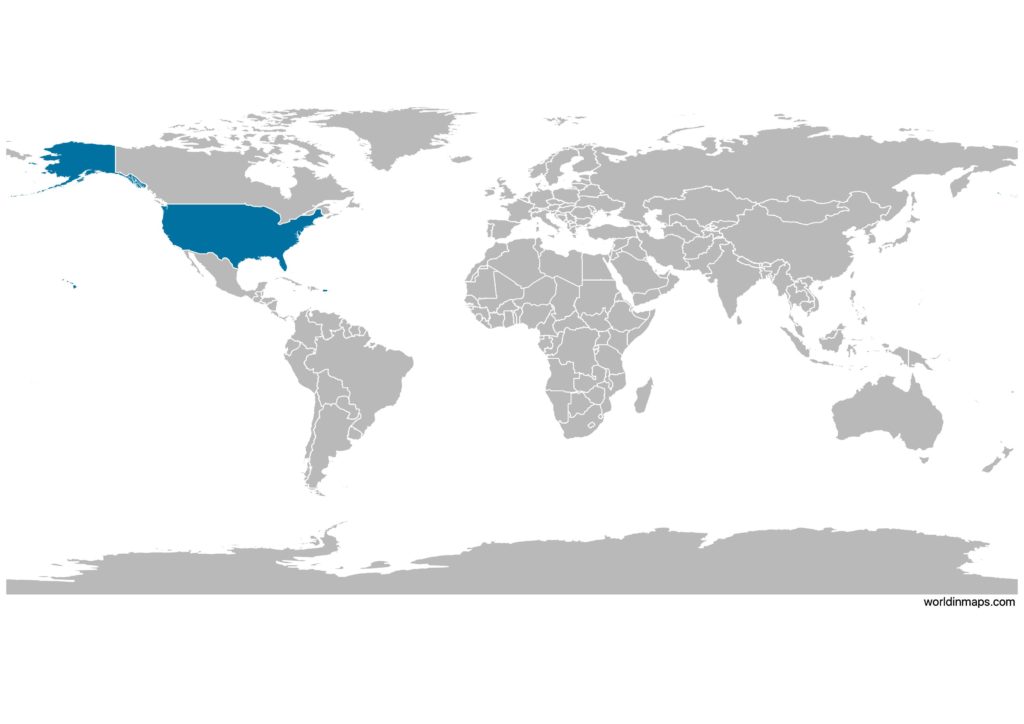 United States (US) top 10 largest cities (2019)
New York (8,336,817)
Los Angeles (3,979,576)
Chicago (2,693,976)
Houston (2,320,268)
Phoenix (1,680,992)
Philadelphia (1,584,064)
San Antonio (1,547,253)
San Diego (1,423,851)
Dallas (1,343,573)
San Jose (1,021,795)
Demography
Population pyramid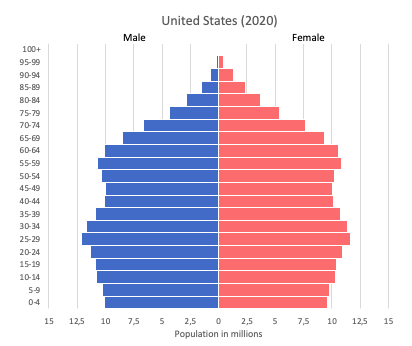 Age structure data
Estimate for 2020:
0-14 years: 18.46% (male 31,374,555/female 30,034,371)
15-24 years: 12.91% (male 21,931,368/female 21,006,463)
25-54 years: 38.92% (male 64,893,670/female 64,564,565)
55-64 years: 12.86% (male 20,690,736/female 22,091,808)
65 years and over: 16.85% (male 25,014,147/female 31,037,419)
Remark: the age structure of a population affects a nation's key socioeconomic issues. Countries with young populations (high percentage under age 15) need to invest more in schools, while countries with older populations (high percentage ages 65 and over) need to invest more in the health sector. The age structure can also be used to help predict potential political issues. For example, the rapid growth of a young adult population unable to find employment can lead to unrest.
Population from 1950 to 2020
Source: United Nations, Department of Economic and Social Affairs, Population Division (2019). World Population Prospects 2019, Online Edition. Rev. 1.

Evolution of the life expectancy from 1960 to 2018
Source: World Development Indicators, The World Bank
Major rivers
Missouri River (3,768 km / 2,341 mi)
Mississippi River (3,544 km / 2,202 mi)
Yukon River (3,185 km / 1,979 mi)
Rio Grande (2,830 km / 1,759 mi)
Colorado River (2,330 km / 1,450 mi)
Arkansas River (2,322 km / 1,443 mi)
Columbia River (2,000 km / 1,243 mi)
Red River (1,811 km / 1,125 mi)
Snake River (1,674 km / 1,040 mi)
Ohio River (1,579 km / 981 mi)
Economy
Agriculture:
wheat, corn, other grains, fruits, vegetables, cotton; beef, pork, poultry, dairy products; fish; forest products
Industries:
highly diversified, world leading, high-technology innovator, second-largest industrial output in the world; petroleum, steel, motor vehicles, aerospace, telecommunications, chemicals, electronics, food processing, consumer goods, lumber, mining
Exports – commodities (2008):
agricultural products (soybeans, fruit, corn) 9.2%, industrial supplies (organic chemicals) 26.8%, capital goods (transistors, aircraft, motor vehicle parts, computers, telecommunications equipment) 49.0%, consumer goods (automobiles, medicines) 15.0%
Imports – commodities (2008):
agricultural products 4.9%, industrial supplies 32.9% (crude oil 8.2%), capital goods 30.4% (computers, telecommunications equipment, motor vehicle parts, office machines, electric power machinery), consumer goods 31.8% (automobiles, clothing, medicines, furniture, toys)
Time zone and current time in the US
Go to our interactive map to get the current time in the US.
History
The 13 colonies (1607 – 1776)
States
More states are coming
Sources: