Commodities | Home / Commodities / Nickel
Nickel
Use
Nickel is mainly used for stainless steel. It is also used as an alloying agent for metal products (with and without iron). Another use is electroplating, in which a thin layer of nickel is coated onto a metal object as a decorative feature or to provide resistance to corrosion and wear. Finally, nickel is well known to be a component of nickel-cadmium batteries, but an important evolving use is the production of lithium-ion batteries for electric and hybrid vehicles which will probably in the future become a more important part of the use of Nickel.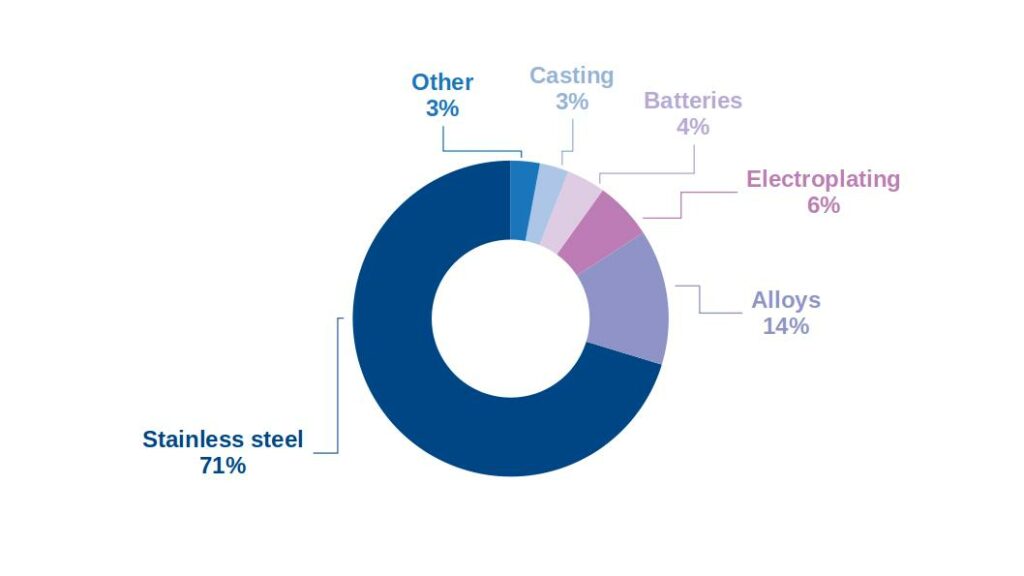 Nickel price
Nickel Monthly Price in US Dollars per Dry Metric Ton
Description: Nickel (LME), cathodes, minimum 99.8% purity, settlement price beginning 2005; previously cash price
Source: Platts Metals Week, Thomson Reuters Datastream; World Bank.
Producers countries in the world
Source: United States Geological Survey (USGS) Minerals Resources Program
Map of the Nickel production by country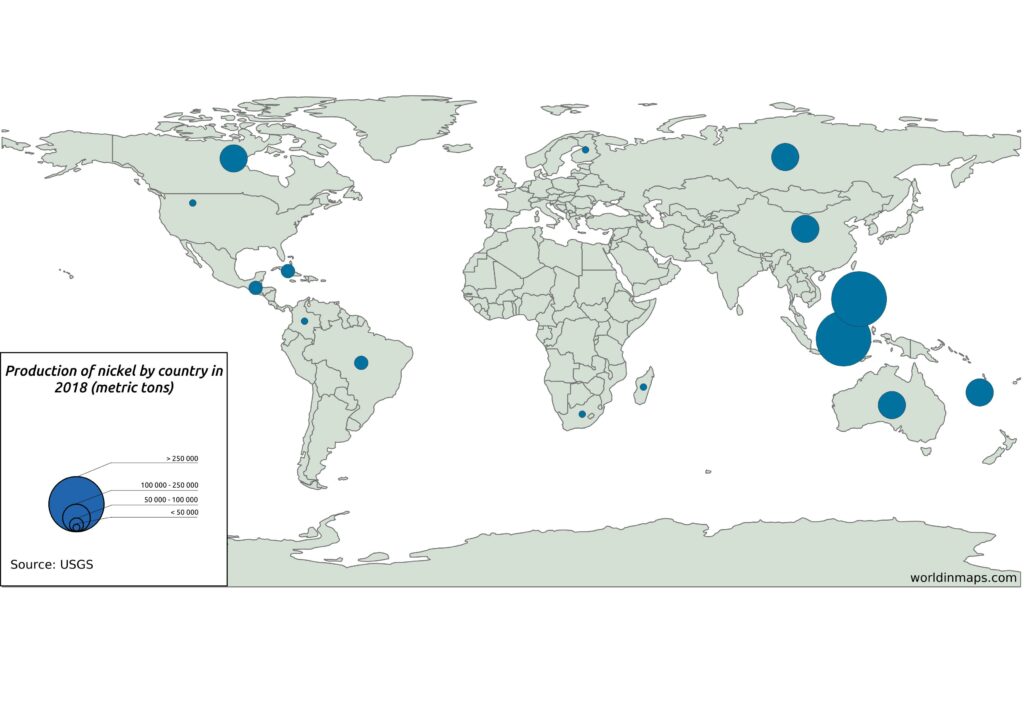 Map with the major Nickel deposits in the world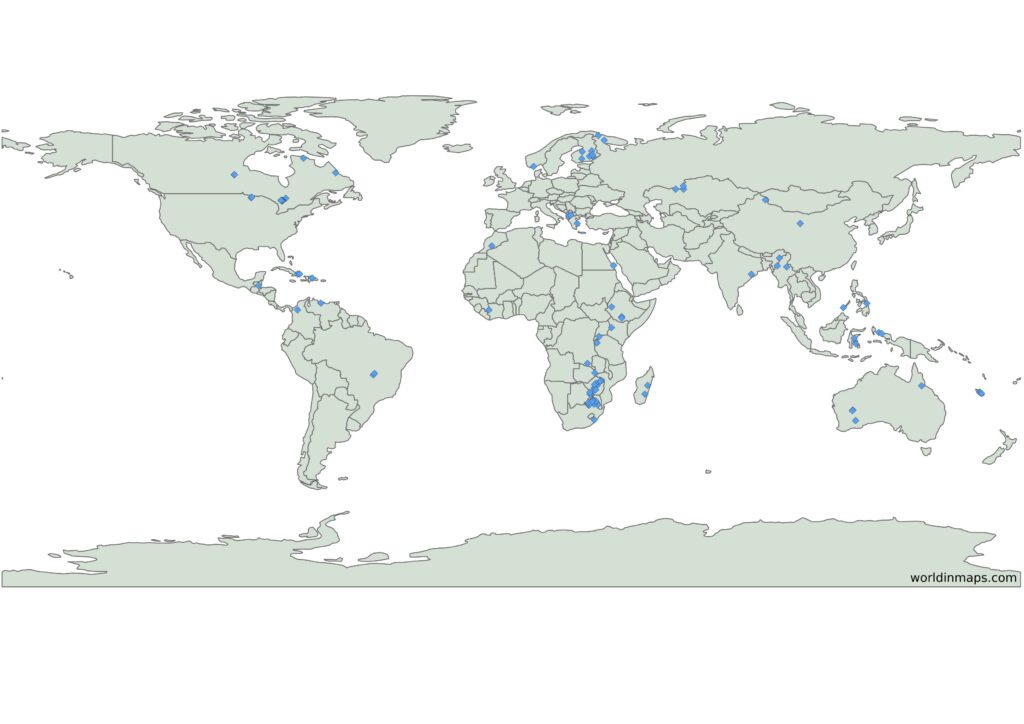 Nickel reserves by country
Source: United States Geological Survey (USGS) Minerals Resources Program